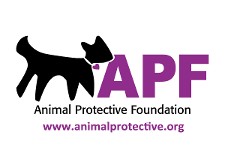 Nancy has been a great resource, teacher and coach for our organization. We have engaged her multiple times in the past three years. First, she designed and led a series of interactive training sessions for our Board and Executive Director with content and facilitated exercises specifically designed to meet our agreed upon board development training goals. She then facilitated a highly successful Mission, Vision and Values development process which engaged our board and key stakeholders. Our third engagement focused on major gift training for our board and it was well received. We are seeing actual results from our work with Nancy. Her guidance and expertise helped our leadership team understand our current position, see our potential, and gain the tools to transform our commitment, skills and actions into results.
Deb Balliet, Executive Director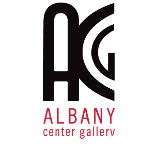 Over the span of 8 months, Nancy offered her kind dedication and expertise to lead Albany Center Gallery in developing a 5 year Strategic Plan, as well as revamping it's mission, vision, and values statements. ACG is celebrating its 45th year, so the timing was perfect for this renewal and re-focus of direction. We appreciated Nancy's patience and professionalism with keeping our team aligned with our common passions, purpose, goals, and aspirations. We look forward to implementing our Strategic Plan and working with Nancy again in the future.
Tony Iadicicco, Executive Director

I've had the pleasure of working with Nancy as both a board member of a nonprofit organization and as the executive director of a library. For Albany Public Library she took over a strategic planning process that had gotten lost in the weeds, and successfully pulled us out of it. She has a keen sense of the big picture, but kept us all focused on the work in front of us. She was responsive, engaged, and worked well with everyone. I appreciate her candor and honesty, as well her professionalism and experience.
Scott C. Jarzombek, MLS
Executive Director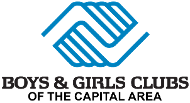 It was wonderful collaborating with Nancy on our board assessment and development project. Nancy's expertise enabled us to execute a comprehensive board survey featuring strategically crafted questions, which allowed us to identify our strengths and areas in need of improvement. Her responsiveness and active involvement throughout the entire project were instrumental in moving our team forward and keeping us on task. We highly recommend working with Nancy.
Justin Reuter, CEO
April Backus, Board President

After having the pleasure of briefly working with Nancy to finalize a strategic plan on another board, I reached out to her to help our organization execute our first strategic plan. After a one hour consultation over the phone, Nancy was honest with me that our organization wasn't ready for a strategic plan. We worked with Nancy over the course of eight months to complete a board matrix and structural assessment of our board, craft Vision, Mission, and Values statements, and finally complete a two year strategic plan. While it was a lot of work Nancy kept us on track and focused on the issues that really mattered. I have no doubt we will work with Nancy in the future.
Sarah A. Shearer, Executive Director

Capital Roots worked with Nancy on an eight-month comprehensive strategic planning process. Nancy was committed, open to new ideas and incredibly organized. We had a very tight timeline and she keep the Committee on schedule and on task. The process included surveys, focus groups and interviews. The end result was a five year plan that is inclusive, creative and something we can all be proud of. We were all so impressed by Nancy's services that we chose to retain her as consultant on the next phase of our Capital Campaign. She's a gem!
Amy Klein, Executive Director

Friends of Camp Little Notch hired Nancy Meyers Preston to assist us in developing a strategic plan for our organization. Nancy used her extensive background and experience in the field to skillfully guide our Strategic Planning Task Force through a well-designed process which harnessed each team member's energy and ideas and yielded a superb Strategic plan. She was able to give us time to reflect and generate ideas but also kept us on track. Nancy allowed us to assess where we were as an organization and helped us decide what we needed to do to move forward. We met biweekly for an hour and we rarely ran overtime. The process was clear and efficient. It challenged our team to expand our thinking and as a result, we feel proud of the Strategic Plan we have created with her facilitation. We would strongly recommend her to other nonprofit organizations looking for this kind of support.
Friends of Camp Little Notch, Strategic Planning Task Force

As a smaller school with a critical mission, we did a lot of research to find the right individual to guide us through discussions about annual development planning and high-performing boards. Nancy came highly recommended from several boards members who serve on nonprofit boards and previously worked with her. Nancy is an absolute professional. She is one of the most efficient individuals who comes with a wealth of applicable knowledge and strategies that truly create positive systems change. Her sense of humor and straightforwardness were respected by all of us who have come to know her.
Alex Cap0, LMHC - Executive Director

Our EMS agency had a 2020 goal of updating the organization's strategic plan. We enlisted Nancy to help guide the process. With COVID19 we needed to accomplish the work virtually and she did an incredible job of pivoting to online planning sessions. Over the course of six months Nancy helped us achieve our goal. Her knowledge, experience, and organizational skills kept us productive, effective, and on target. Her hard work and expertise resulted in a strategic plan which will help us better navigate the dynamic healthcare environment over the next 2-3 years.
Alan M. Bell, Executive Director
John Janikas, MD, Board Chair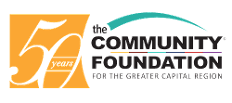 Nancy brings solid judgment, professionalism, and a positive spirit to everything she undertakes. She is an engaging and talented leader who challenges her colleagues to aspire to greater levels of service and innovation. I have relied on Nancy for her advice and strategic thinking on philanthropy and sector leadership, and continue to be delighted to work with her.
Jackie Mahoney, Vice President of Programs

Working with Nancy Meyers Preston as our strategic advancement consultant has been an invaluable experience for Connect Center. Nancy's expertise and guidance in re-evaluating our vision, mission, and value statements, as well as crafting a strategic three-year plan, has proven to be transformative for our organization. Her ability to facilitate quick and effective work sessions has had a significant impact on our direction and focus. We are delighted with the services rendered and wholeheartedly recommend Nancy to any organization seeking to chart a successful path forward. We eagerly anticipate the opportunity to continue working with her to further accelerate our growth and achieve our mission."
Ben Williams, Cofounder & Executive Director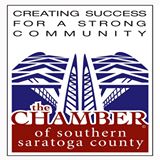 Hiring Nancy Meyers Preston helped the Chamber of Southern Saratoga County set a course for our future in the ever-changing landscape for business advocacy and membership organizations. Nancy helped us move beyond a less formal one-year operational plan, to thinking more long-term from a strategic planning standpoint. She also assisted us with focus groups and member survey tools to better gauge the needs of our membership and opportunities for collaboration and affiliation with other like-minded organizations. Her ability to communicate honestly, professionally and distinctly to our board and leadership helped us embrace change and look forward to the future with confidence that we are assisting our members and our regional economy prosper.
Matt Grattan, Board Chair

Nancy Preston is a tactical expert in guiding non-profits through the development of strategic plans. She is a consummate listener that captures the leadership's vision and aspirations for their organization and helps refine them into achievable and measurable goals. The Donate Life New York State Board of Directors and I are delighted with the outcome of our collaboration with Nancy.
Aisha Tator, Executive Director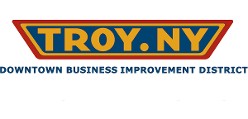 The Downtown Troy Business Improvement District worked with Nancy to facilitate a strategic plan. Our organization is broad in focus due to a diverse membership base and needs in our community. Nancy gave us focus, she was clear about the goals and outcomes of each meeting, and kept the conversations moving while retaining the big picture. We walked away with new vision, mission, and values statements, as well as a comprehensive plan with direction. We look forward to diving in and creating work plans to implement our goals with a clear strategic vision. We have Nancy to thank for that.
Katie Hammon, Executive Director

After participating in the Donate Life New York State strategic planning process, I immediately recruited Nancy to help plan a strategic planning retreat for our organization. We truly appreciated Nancy's expertise in facilitating our management team. She provided each of us with the opportunity to share our thoughts and desires while keeping us focused on the results we hoped to achieve. We will be inviting Nancy back to facilitate our next planning session too!
Rob Kochik, Executive Director

We engaged Nancy to conduct a workshop on strategic planning for the Institute of Nonprofit Leadership and Community Development's Emerging Nonprofit Leadership Accelerator (ENLA) program. Nancy was prompt and professional in communications and preparation and presented a content-rich program that was highly-rated by the fifteen ENLA Fellows in attendance. Nancy is a clear and concise communicator. Her presentation was thorough and well-organized, and her feedback to the group, as they worked through her valuable exercises, was thoughtful, affirming, and effective. We are most appreciative of Nancy's work with the Institute of Nonprofit Leadership and Community Development, and will hope to have her join us again in the future.
Pam Skripak, Executive Director
Institute of Nonprofit Leadership and Community Development
University at Albany -- State University of New York

Nancy is a wealth of knowledge, best practices and innovative ideas. We originally hired her to help prepare for a capital campaign and since utilized her skills to develop a comprehensive advancement plan, compile a policies and procedures manual, reinvigorate our development committee and set up structures and strategies to implement all of these great ideas. Nancy took the time to fully understand our organization, mission and culture and was committed to our vision. She brought a high level of attention, passion and experience to her consulting and provided valuable assistance and insight for our development team.
Christine Schudde, Executive Director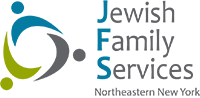 Nancy has been invaluable to our strategic planning process for Jewish Family Services. She was able to present the traditional process of developing a strategic plan while also expertly guiding us through it, helping us stay on task while also giving us the flexibility to massage some of the key pieces of the work. Nancy's guidance and support has been encouraging, empowering and critical to our progress.
Jane Berger Ginsburg, President & CEO

Nancy Preston helped us craft our 33-year old agency's first strategic plan in anyone's memory. She skillfully diverted us from getting stuck in the weeds, and guided us into a realistic plan that has set us on our way to expand our vital progams' services and capacity.
Kevin O'Connor, Executive Director

Nancy worked with our organization for several years, helping us prepare a detailed advancement plan, structure a grant development program, and establish a board training program. Nancy also was invaluable to me personally in dealing with some of the day-to-day issues of executing our fund raising plans, particularly with regard to motivating executive staff and board member participation in the development process. She always was responsive and willing to do whatever had to be done on a moment's notice in order to meet deadlines.
Barbara J. Wool, Director of Public Relations & Development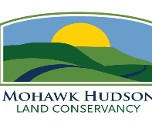 Mohawk Hudson Land Conservancy engaged with Nancy after participating in her strategic planning course and building better boards professional development presentations at U Albany's NonProfit University. The tools we gained in these courses led us on the most meaningful strategic planning process for our organization to date and started our consultant relationship with Nancy as we now embark on developing our board. Nancy's energy, follow-up and deep knowledge of how to develop organizations, change culture and support staff and board members through these organizational challenges has made all the difference for our organization. We still have work to do, but with Nancy helping our levels of leadership, we are confident we are on our way to building an even stronger organization as we enter our 3rd decade protecting special places in the Capital Region.
Mark King, Executive Director
Sarah Walsh, Associate Director

Nancy acted as a dynamic, experienced guide through the strategic planning process, which was new to Musicians of Ma'alwyck. She engendered confidence and creativity in the committee to be able to move forward swiftly and decisively. She challenged us to collaborate and to think big and bold, resulting in a goal-oriented plan and a clear path toward achievement. Nancy was organized, efficient, and, best of all, made the process one of institutional discovery and awareness. The meetings were productive and thought-provoking, and have allowed our founder and director to have a much clearer idea of what we are now, what we want to be, and how to achieve that journey between the two. She is sensitively attuned to the needs of the arts and cultural nonprofit community, and an absolute pleasure to work with. Thank you, Nancy!
Ann-Marie Barker-Schwartz, Founder & Director
Kathleen Quandt, Board Chair
Caroline Brown, Board Vice Chair

Nancy's expertise serving the non-profit sector was invaluable as our Niskayuna Community Foundation board embarked upon a comprehensive strategic planning process. As a working board without any staff, we rely exclusively on volunteers and Nancy artfully facilitated meetings to help a diverse group of stakeholders gain consensus. She shared best practices from other nonprofits and held us accountable to set us up for success after the consulting engagement ended.
Niskayuna Community Foundation, Strategic Planning Committee

We have a small and fairly new team that benefited from Nancy's insight and approach. The interactive session was so well received (and enjoyed) by everyone. The team is energized and motivated! We look forward to another session with Nancy in early Fall '23.
Samara Hannah, Executive Director - Corporate & Foundation Relations

Nancy did an excellent job facilitating a messaging exercise to develop an elevator speech for our organization at our recent Board of Directors retreat. She was great to work with, very professional and honest, from the proposal phase through to the follow-up after our session. Even though we had a tight time constraint, she managed to run the exercise in a manner in which we didn't feel rushed, but still were able to accomplish the task. I was impressed that she was able to take charge of our large group, keep us on track, and capture our thoughts on paper in a clear and concise manner. Our board members were engaged in the exercise and were pleased with what we were able to accomplish in just a few hours.
Sarah Braymer, Program Coordinator

We were fortunate to engage Nancy to help support the work of the Rockefeller College Advisory Board. Leading up to the Board meeting, Nancy met with me, my assistant dean, and the Board co-chairs several times. She helped us to really think about and refine our goals and priorities for the Board and turn those into action items for Board members and working groups. We had hoped to get some sage advice about how to work with the Advisory Board more effectively, but we got so much more, including some very productive thinking about our College's mission and Board members' engagement with it. This holistic and compassionate process was exactly what we needed!
Julie Novkov, Interim Dean, Rockefeller College of Public Affairs and Policy

Planning your organization's future can be both exciting and overwhelming. To harness the former and reduce the later, we engaged Nancy Meyers Preston's services to guide us through the process - and we are thrilled with the result. The process she facilitated kept us on track, challenged us to think more broadly, and ensured all identified goals demonstrated the Center's mission and values. Nancy's nonprofit experience served us well throughout the entire process as she provided productive examples. The end result is one we are proud of and rest assured, it will not sit on the shelf.
Tracy J. Pitcher, MSW, Executive Director

Nancy coached me in the area of fund development for six months. I found fund development strategizing very challenging. As the Executive Director of a new NPO, with no prior experience, Nancy helped me understand how to develop a funding plan, how to implement this plan with the Board, and how to interpret the plan to others in the organization. This has created the basis for our overall fund development approach. Nancy invested the time to become familiar with our mission and vision and to meet with our Board and fund development committee members. I found Nancy's assistance to be timely and useful, plus she was easily accessible as a resource.
Sarah W. Goodrich, Executive Director

Our Educational Foundation Board struggled for several years to take the steps needed to develop a strategic plan. Fortunately, one of our new Directors highly recommended Nancy's services and we were off and running. Nancy's organizational skills, deep experience working with nonprofits and intuition were huge assets. Whenever the committee seemed to hit a sticking point, Nancy would interject an anecdote from the many strategic planning processes she has facilitated and help the group move forward. She always seemed to know the right thing to say at the right time. Our new strategic plan is thoughtfully constructed, action-oriented and will move our organization forward with confidence. We could not have accomplished this work without Nancy's consistent support and guidance.
Michael Piccirillo, Executive Director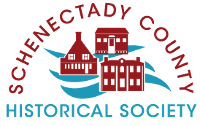 Schenectady Historical Society was very fortunate to work with Nancy as the organization authored a development plan, and devised strategies for board engagement. Nancy is a pleasure to work with, and keeps things moving ever-forward. She has an incredible amount of knowledge and wisdom, and her way of communicating is highly effective. We deeply value the time we were able to work with Nancy, and hope to have another opportunity in the future.
Mary Zawacki, Executive Director
South End Improvement Corp.
Making the South End a great place to live, play and grow.
I engaged Nancy as our consultant after hearing her strategic planning presentation at a Community Foundation capacity-building event. She impressed me then as a clear expert in the field and I particularly liked her recommendation of a one-page strategic plan summary that could become a marketing piece for organizations. Working with Nancy was a pleasure. She is a true collaborator and has an excellent sense for people and how to help a board achieve its full potential.
Monique Wahba, Former Executive Director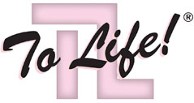 We knew we needed a Strategic Plan but also knew we weren't going to be able to do it without help. From the moment we hired Nancy, we felt more at ease. She guided us through the process with confidence and patience and kept us on track with due dates, deliverables, and the insight she has earned with years of experience. We now have a Strategic Plan that we continue to work on daily. Thanks, Nancy!
Rita Cox, Board President and Founder, Cox Marketing Solutions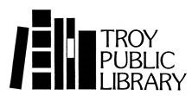 The Board of the Troy Public Library came to Nancy as group with an expired strategic plan and little experience in developing one. She patiently guided us through the process, educating us on the SMART approach for a well-designed plan. We will be able to use the skills that she taught us in updating the plan in the future. Best of all, she encouraged the Board to work together with the staff leaders of the library, resulting in a stronger plan and better relationship with the staff as the foundation to move the library forward. Nancy was always professional, knowledgeable, and thoughtful. We would not hesitate to recommend her or work with her again.
Marie Gavazzi, President of the Board of Trustees

We highly recommend Nancy Meyers Preston! She worked with our Board of Directors to develop a strategic plan that is clear, achievable and yet stretches our organization to be far-reaching. With insight, patience and skill, she helped our board rewrite our mission statement and write vision and values statements. At every stage in the process, she kept the board on track and engaged every member. It has been a joy to work with her, and we would wholeheartedly do so again.
Donna M. Elia, Executive Director
Terri Kersch, Immediate Past Board President

We engaged Nancy to lead an information-gathering process among a variety of stakeholder groups related to a proposed major organizational change. We worked collaboratively to design the process, and she independently conducted focus groups and individual interviews and then summarized the results and major themes. We were exceptionally pleased with both the quality of her work and our experience collaborating with her. Plus, she was able to complete the work in a short time frame. We found her to be exceptionally professional, collegial, and skilled at dealing with controversial topics. Her knowledge and guidance enhanced the process and led to a very useful product. We would work with her again, and highly recommend her.
Mary Gallant, Interim Dean, School of Public Health
Vicky Rizzo, Interim Dean, School of Social Welfare
University at Albany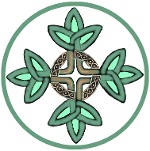 I first met Nancy when our Board began a process to interview consultants to help lead us through a first-time strategic planning process for our organization. After interviewing three consultants, it was a unanimous decision of the Board to hire Nancy to lead us. Her background with non-profits was appealing as well as the testimonies from her previous work. She guided us patiently with focus and direction on a path that streamlined our process and involved a wide berth of our community for input. Our final product of an annual work plan provided us with laser focus that aligns with well-crafted Vision, Mission and Values statements accepted and committed to by our larger community. Nancy never waivers in her professional integrity for service to her clients. We would not hesitate to continue to bring Nancy back for further consultation as we move forward with our plan.
Deven Horne, PhD
President of the Board of the Upper Room Inclusive Community
We had a great leadership retreat with Nancy Meyers Preston. I think it was an eye-opener for some of my board members. Our board consists of neophytes in regards to development - as our board chair pointed out, fundraising used to be the responsibility of the Foundation board, not the governing board. Nancy brought it to their level. They still have a long way to go, but they seem committed to taking steps in the right direction. Nancy led a very interactive session. She kept the participants focused, on task, and on time.
Maureen Yee, Director of Development

Nancy led a highly productive and successful retreat with our Foundation Board. From the initial planning, to the actual retreat and post follow-through, Nancy's attention to detail was flawless and her ability and ease in working with our group proved to be a valuable experience for all. We found Nancy's knowledge and professionalism to be a great motivating factor that will ultimately move our Board to a higher functioning level with new defined roles and responsibilities.
Lauren Roecker, Director of Wildwood Foundation, Inc.

The process Nancy used to help us create a strategic plan worked exceptionally well, because it was done in several two-hour segments with homework assignments. Such segments were not too long or too taxing, and the in-between times prepared us for the ensuing sessions. Nancy also challenged us to be very specific with regards to Vision, Mission and Values and detailed when it came to generating an itemized work-plan for each of the four areas we identified. We subsequently selected priorities in each of these areas, and we have kept those selections before us to shape what we do. It was an excellent piece of work. Nancy kept us moving forward with enthusiasm and humor, and we ended with a feeling of satisfaction for our accomplishment.
Eric Fagans, Founder & Board President